I've known about them for awhile. When I first heard about them, I thought 'Where were these dolls when my girls were younger?" If they'd been around, I would have bought them.
Instead, they had vintage Sunshine Family Dolls harvested from Ebay whenever I found them for a good price. No Barbies. No Bratz. Not vampiry looking things. I just couldn't make myself buy them. And it wasn't merely because of their unrealistic body shapes. Or their seemingly endless hunger for ball gowns, convertibles, and multilevel town homes.
No, my biggest problem was that they were hyper-sexualized. Their clothing, hair and, especially, their "make up" looked more at home in a Red Light district than playing in the dirt of whatever backyard we had at the moment. And I wasn't okay with that.
My kids had the Sunshine Family Dolls. ("Hippie Barbies" my brother used to say) Though, given the fact that they are now collectors items, and can be pricey, especially if you want the pick up truck or the traveling macrame add-on, it's not exactly an ideal solution. (The Sunshine Family made their living going from craft fair to craft fair selling their home made wares! How cool is THAT?)
So it's great that artists and crafters and mothers alike have figured out a solution. And it's a good one: Taking discarded/old/thrift store "fashion dolls" and refurbishing them into dolls that actually look like wholesome kids. Awesome, huh?
They take the doll, remove the ridiculous makeup and eye shape and simply repaint the eyes and face in a more realistic manner. The results are startling!
Tree Change Dolls has probably gotten the most press about this, and they do beautiful work, but Etsy is BRIMMING with other options, some a lot less expensive (Tree Change has had global press, so they're the 'it' brand!). Here's a sample of what they do: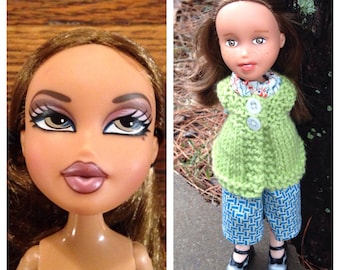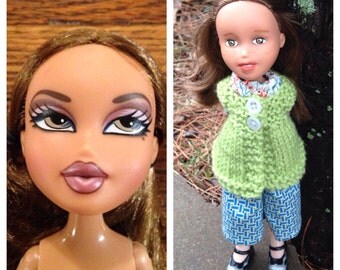 Same doll. Same face structure. Just presented differently. And they're selling like hot cakes.
Major retailers? Are you listening? And parents? Are you pleased, or what??
(top image provided by publicdomainpictures.net and can be found here)